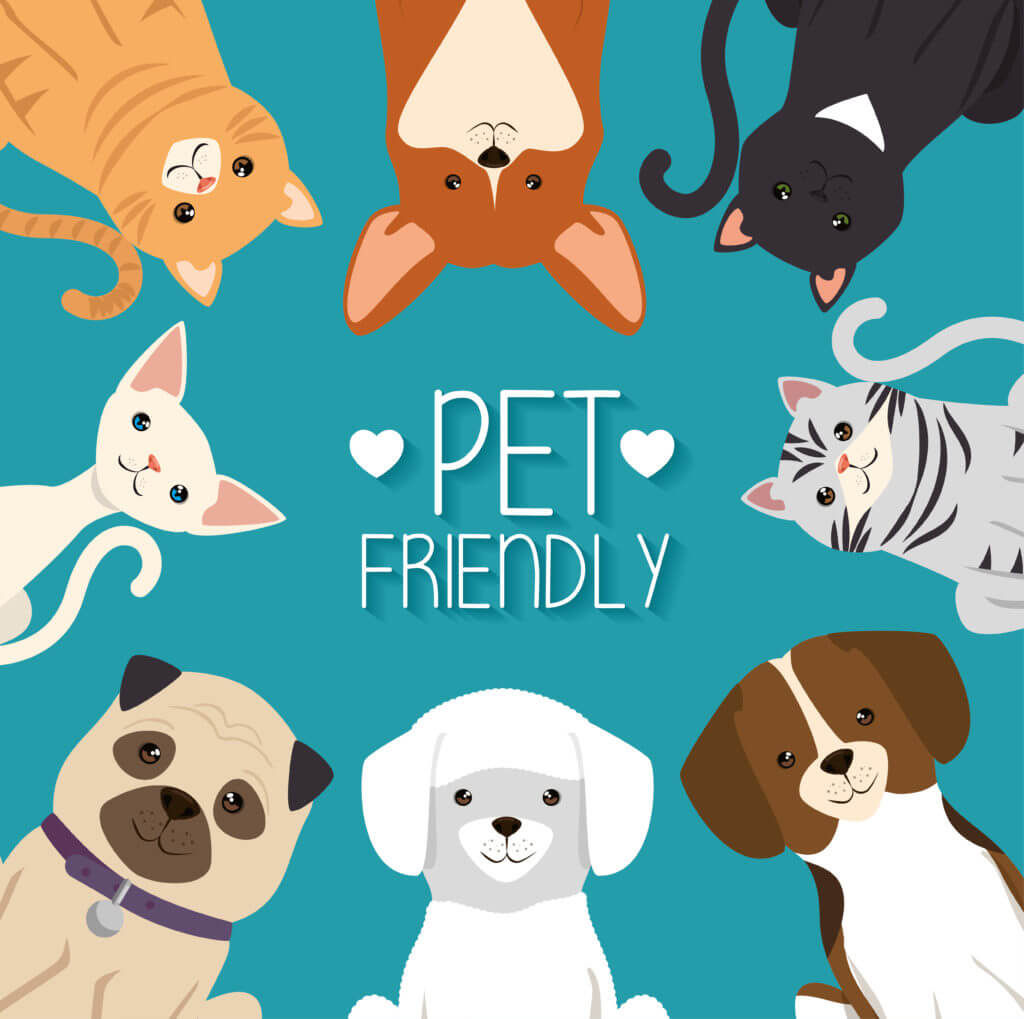 Nowadays, renting an apartment is very popular especially amongst young people. If you don't plan to take credit or to buy a house, renting a flat will be a good idea. However, if you own a dog, it can be more complicated especially in big, capital cities where landlords are very strict when it comes to dogs and animals in general.
If you have been looking for the apartment for a longer period of time, you probably noticed that it's not so easy to find a dog-friendly rent advertisement online. On the contrary, there are a lot of apartments to rent where the landlord add a note- No pets allowed!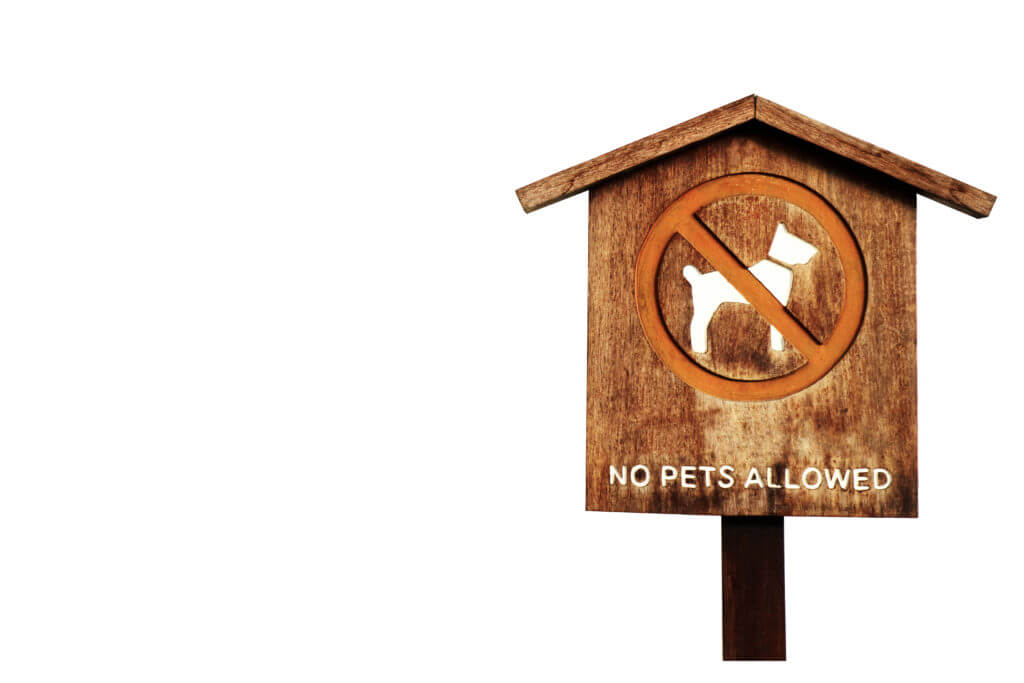 Although for me and for many animal lovers it's really hard to understand such an attitude, we need to respect that not every person in the world loves pets as much as we do. Fortunately, there are landlords who will let you and your dog rent an apartment together.

We know very helpful tips to ease this process for you and for the dog! ( And also for the landlord. )
Orientation meeting with your new landlord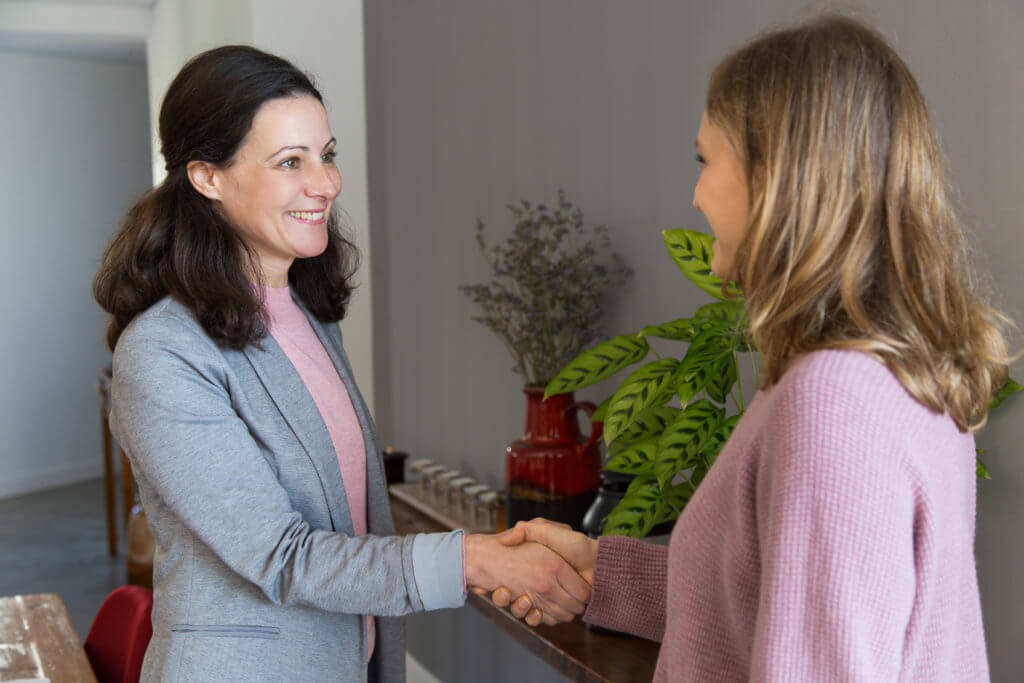 It's a good idea to organize a meeting with you, your dog and the landlord because it will be a chance to show him that your dog is not aggressive but instead, he's well trained and polite. If the landlord suspects that dog can destroy the apartment, assure him that he doesn't have to worry about it. You can also show the dog's medical records and proves vaccines. If the landlord worries about the dog's barking and noises, show him that you are a responsible and mature person who knows how to take care of dogs.
Pet security deposit
Do not object to paying a pet security deposit. It's a protection not only for the landlord but also for you. Even though you have already proved that your dog is well-trained and that you're a responsible person, you never know how the dog will react for a new apartment especially when left alone for a few hours.

A quick tip – In the morning go for a long walk to leave your dog tired. This will help him to stay calm and to sleep when you will be at work. Remember to leave him food, water, and toys.
Parks and green area close to the apartment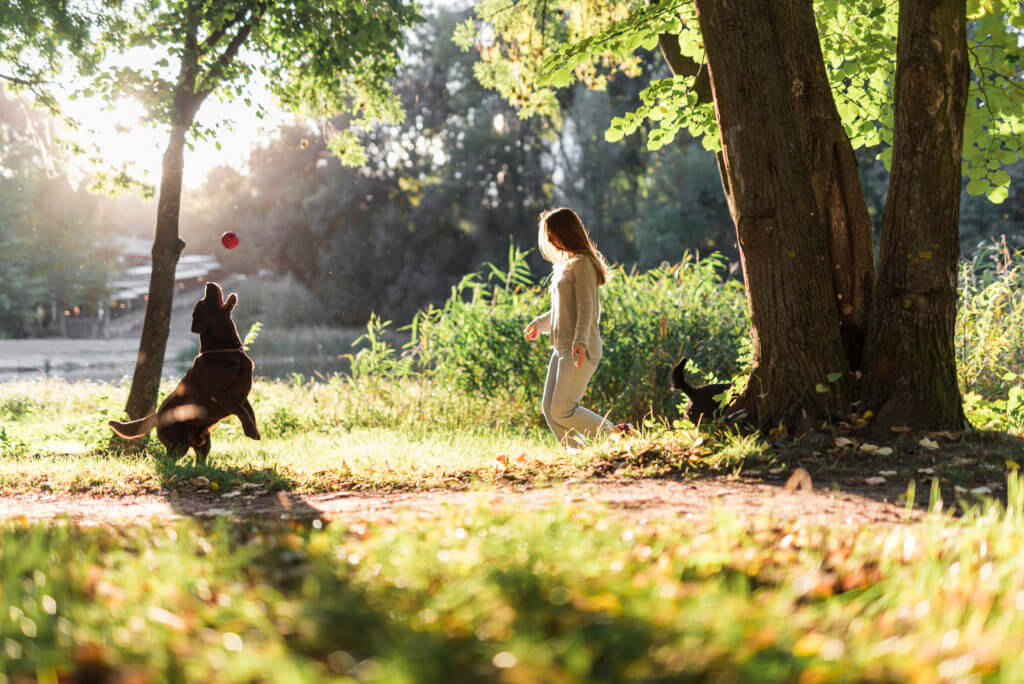 As a dog owner, you certainly know that it is extremely important to live in a flat surrounded by parks and places where pets can run and freely walk. Dogs love nature and this is the best area for them, however, not every dog owner can or want to live in the countryside. That's why we need to live as close to nature as possible even in a city.
Do not look for an apartment located in a crowded city center but find something in the suburbs instead. Too many people, loud noises from the street, and traffic aren't advantageous for dogs, especially for those who suffer from anxiety. Check if there are good areas nearby to take the dog for long walks.
Making friends with new neighbors who own dogs
When you move into a new apartment you probably don't know the people who live nearby. Don't worry because the dog owners meet with ease during the walks and it's a great method to meet new people and to make friends.
In the area of blocks of flats, there will be a lot of dogs to socialize with. Be aware that your dog can have some issues at first to feel comfortable around all those new animals. Give him time to socialize.

Will my dog be happy in a small space?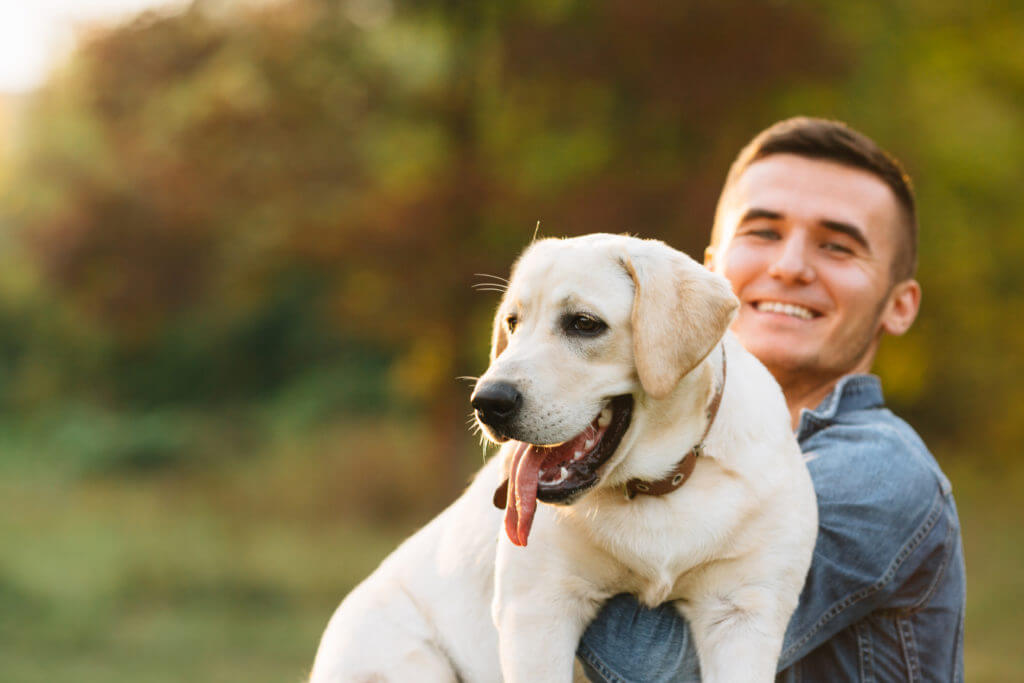 There are breeds of dogs that are not well adjusted to living in a small space. For example, German shepherd, Beagle or Border Collie need a lot of activity and freedom and it's better to choose those breeds if you live in the house with a big garden. Consider if your dog will feel comfortable in a small apartment and above all, provide enough space for him. One tiny studio flat is not a good idea for bigger dogs. Also, if you have lived in the house before and your dog spent a lot of time outside in the garden, be aware that from now on, taking him for long walks will be part of your daily routine. There won't be a garden where he has a green space to run.

Give your dog as much physical activity as possible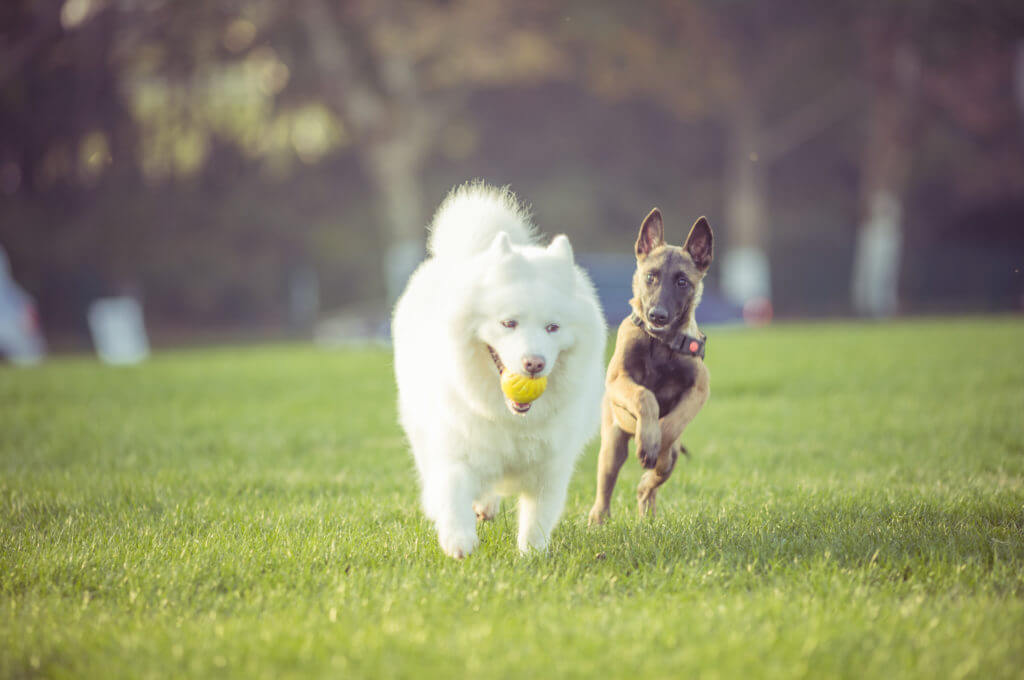 It's not enough to just walk your dog on a lead, 3 times a day, around the block of flats. Especially if he is full of energy. Dogs need to run, they need green space and freedom. A proper amount of physical exercise will prevent from destroying the apartment and will definitely improve the dog health.
Take him for a 2 hours walk at least once a day. Unleash him and let run freely.
If you have a car it's also a good idea to take your dog out of town to let him be in nature and far from the city noises. Do it at least once a week.

Behavioral help
It's impossible to predict every dog's behavior, especially in a small space. If you have any trouble with your dog do not break down because there is always a solution!
Consult a behaviorist you will help you and the dog in difficult situations like destroying the apartment, loud barking while you are away or separation anxiety.  

Conclusion
Every dog owner knows that finding a pet-friendly rental is not an easy task. But it is possible! You just need to prepare yourself that it can take much more time than usual. Do not panic if you can't find anything interesting because there are new advertisements every week. Be patient, regularly check any updates and stay positive. Also, remember to make sure beforehand that your dog can live in a small space and follow our tips to make it easier for him and for you.