This post contains affiliate links, and I will be compensated if you make a purchase after clicking on my links.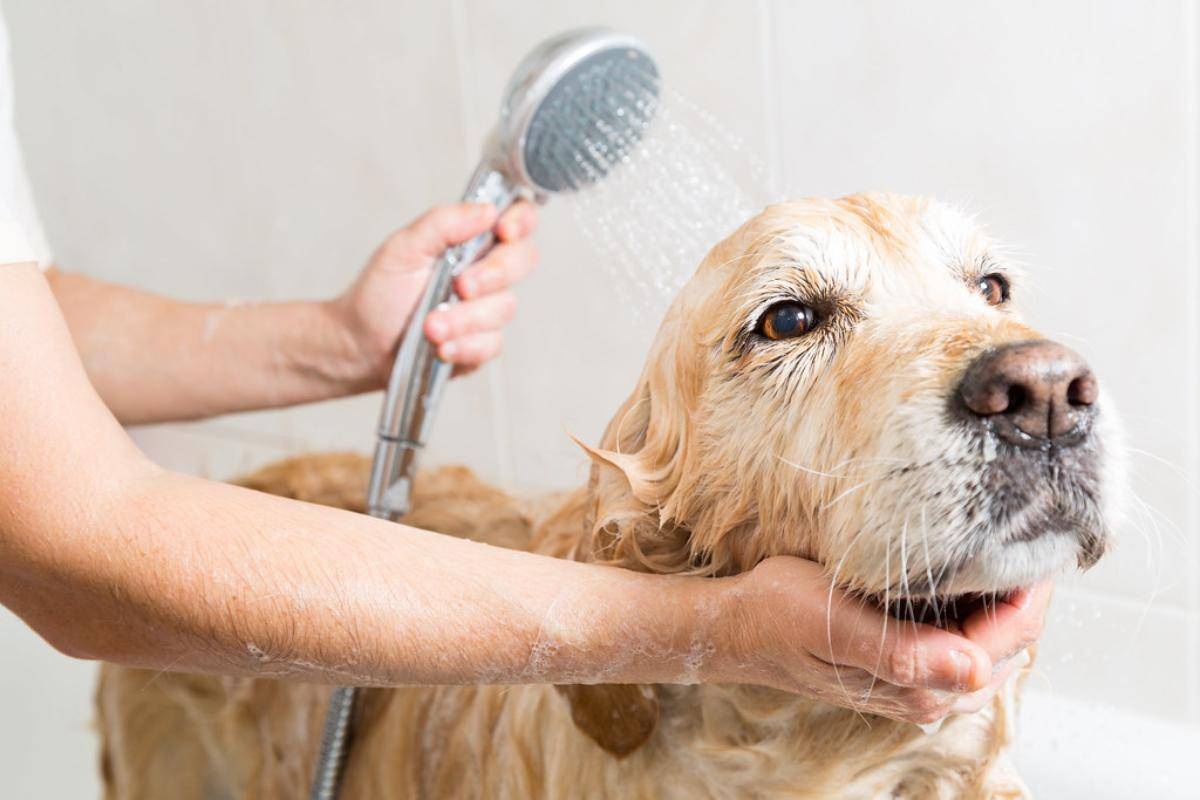 We know giving a bath to the pet is terrifying for the owner. The pets hate those days when they need a bath, but it is necessary regardless of if your furry friend wants one or not. That is why we are presenting alternatives like pet wipes to avoid giving those dreadful baths.
Use Dry Shampoo
Making a dry shampoo yourself is both effective and economical. You can create a mixture of baking soda and cornstarch to make the shampoo yourself rather than buying from the market at a much higher rate. This mixture is great at removing the smell that most of the animals naturally have.
You can also consult with your vet to recommend you the product best for your pet's skin. There are multiple commercial dry shampoos available to benefit different types of skins.
Use Pet Wipes
The best alternative to giving a bath is to find the wipes suitable for your pet. It is the most affordable and economical option you can find in the market. They are also quite handy and portable, making them a must-have for every pet owner. No matter, how dirty or smelly your pet gets, it can easily be cleaned off using this product.
Whether you look for cat cleaning wipes or dog bath wipes you will find various options. From scented products to eco-friendly wipes, you can choose any of them depending on your pet's requirements. The seller, IVS Pet has an extensive collection of different types of wipes with different organic ingredients that can benefit your pet in several ways.
Use Brush & Spray Technique
Other than using cat or dog wipes, you can also try out a DIY technique. Though it isn't as effective as the previous method, still you can use them as an alternative if you ever run out of wipes.
Make a mixture of lemon juice and vinegar. Then, fill it in any spray bottle. You can spray the small areas on your pet's skin and then brush through that area. Spray the mixture on different areas where you feel the cleaning is required. Repeat the process until you are satisfied that your furry friend is clean.
Get Waterless Shampoo
Don't mix up the waterless and dry shampoo, they are two different products. Waterless shampoo just comes in the form of spray or foam. It is a simple process, you just apply it to your pet's skin and rub it in. After that, just leave it for some time, and it will get absorbed without the need for any water.
What Other Ways You Can Use to Keep the Pet Clean & Healthy?
Taking care of the pet's hygiene is extremely essential if you want them to lead a healthy lifestyle. Along with using the above alternatives, you should also incorporate the following habits into their routine:
Brush them regularly

Clean their stuff as well. (e.g toys, their bed, etc.)

Make a routine to clean their ears.

Ensure that their mouth is cleaned as well.
Giving baths to your pet isn't easy, but making it an excuse to avoid it completely is not right. With alternatives like pet wipes, cleaning has become an easy task. If you are facing this issue, we recommend you try any of the above techniques to make your life easier.