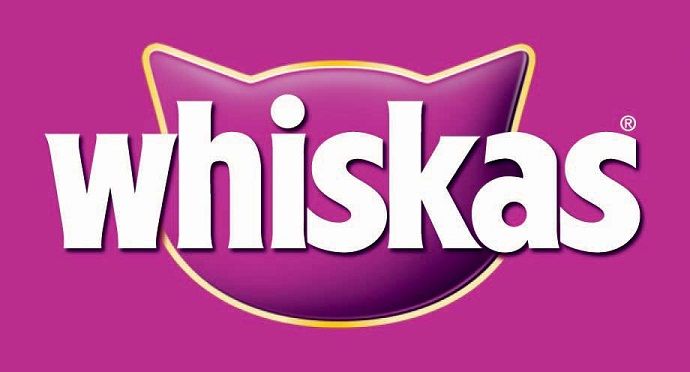 Even though the Whiskas is one of the most knowledgeable, recognizable and popular brand, very few people know that this brand wasn't always called that. The brand was originally started with the name "Kal Kan" – not nearly as cool as Whiskas. This was back in 1936 when the company brand hit the market for the first time ever. However, 1988 witnessed a turn of events which led to the company's decision to come up with a more marketable name, thus "WHISKAS" was born.
The major reasons highlighted for this change were mostly marketing and sales-related. So far, that decision has yielded great results not just in sales, but also in the creation of a global brand. Cats all over the world can almost sniff the presence of the company's special cat food whenever they are close by. This cannot be attributed only to the impeccable sense of smell that cats have, but also to the love they have for Whiskas meals.
Kal kan is sold throughout the major cities of the world. It is owned by Mars incorporated and the headquarters is situated in Virginia, United States of America. Also, manufacturing and packaging are done in McLean, Virginia by Pedigree Petfoods.
A few years ago, the advertising slogan "8 out of 10 owners said their cats prefer it", took the UK by a storm. It was on every screen and radio station, and soon most people got used to the unique phrase. However, that didn't last long. Complaints filed by the Advertising Standards Authority led to the readjustment of the slogan. We now have a not-too catchy slogan that says "8 out of 10 owners who expressed a preference said their cat prefers it".
This change in advertisements did not stop the influence Whiskas had on people. A popular British show adopted its name from the slogan. Other TV shows, adverts and slogans were also fashioned after the likeness of the company's slogan.
Well, catchy slogans and marketing campaigns are not the only reasons why Whiskas is preferred by most cat owners. Cats actually do love eating food manufactured by the company. They have a range of products that suit the taste of any cat. You'd probably be living under a " rock" if you haven't fed your cat with one of the numerous but also delicious Kal Kan cat food.
We all know that not all cats want their food to appear in the same form all the time. This rule applies to kittens, adults and seniors. Most of the time they love varieties of food in solid, liquid (milk) or semi-solid (wet) form. The company's line of cat food product covers all of these and are also committed to giving cats unique experience anytime they feed.
Cats, just like every other animal, require different types of food at different stages of their development. This is why the company has food made specially for each stage.
Cats are independent animals and they also love varieties. From crunchy food to the seemingly wet ones, their choices change almost all the time. Delight your cat with the unique meaty taste of dry and wet food that this unique brand has to offer at every meal.
Your cat deserves the best always and Whiskas is committed to help you give them just that. Nutrition is an important aspect of your cat's development, and its good to know you can easily have that covered.
Kittens
This stage marks beginning of your cats development. Kittens require special attention and nutrition due to their rapid development and growth. For this stage, there are quite a handful of products to choose from:
Whiskas Perfect Portions (Kitten Chicken Entree)
This special formulation provides kittens with a fresh meal every single time. It contains fish oil (DHA) and the essential vitamin E your kitten needs to grow up strong and healthy. It is a single-serve that will guarantee no leftovers. The special Kitten Chicken is perfect for your developing pet.
Whiskas Kitten with Chicken
This is a special formulation for kittens not older than 12months. It contains all the nutritional needs for growth and steady development at this stage. This includes a 7.5% increase in protein for enhanced growth, and antioxidant for immune system enhancement. Most importantly, your kitten gets to enjoy a meal with a 100% real chicken taste.
Adult Cats
The chances that most cats loving homes will have an adult cat is very high. This is why there are a lot of food choices to make when it comes to our adult cats. Delight your cats with the taste of real chicken, salmon, tuna, beef and much more, every time they feed. Some of the top Whiskas cat food products are listed below:
Perfect Portion Cuts in Gravy Salmon and Chicken Entrée
Perfect Portion Cuts in Gravy Tuna Entrée
Perfect Portion Cuts in Chicken Entrée
Perfect Portion Cuts in Gravy Salmon Entrée
There are of course many more products. The choice is almost infinite. You can afford to give your cat a special treat at every meal.
Senior Cats
At this stage, it is pretty important to feed your cat with food that it can digest easily. Well, this needs to be done without compromising the taste they love, especially chicken! The company's range of products for this stage meets every nutritional requirement for your aging cat.
Whiskas Senior Formula with Chicken
This formulation is unique and made especially for aging cats. Its Omega 3 acids and antioxidants composition help to boost joint health and immune system. It is also a special formulation for cats that are 7 years or just above. Well, these are the years where your cat might be preparing to reincarnate (the 9 lives theory), so it is important to give it the best for as long as you can before the transition begins (if you believe it anyway).
The bottom line is, cats that make it this far are to be treated with care and not fed with food that may fasten their journey to the grave. Just like other products that make up this line of cat food, the Senior Formula with Chicken is crunchy and guarantees no leftovers.