Having a dog can bring tons of joy into your life. A furry friend will love you endlessly and unconditionally; they will protect you and keep you company at all times. A loyal dog will never hurt you, and they will always rely on you.
The least you can do, apart from reciprocating their endless and unconditional love, is to provide them with a decent place to sleep and high-quality food that will keep them healthy and happy, but which will also be delicious. Ever since you've got a dog, you have probably been thinking about how to feed them to make sure they get enough nutrients to develop and thrive. Buying dog food is not an easy task, nor should it be a decision to be taken lightly.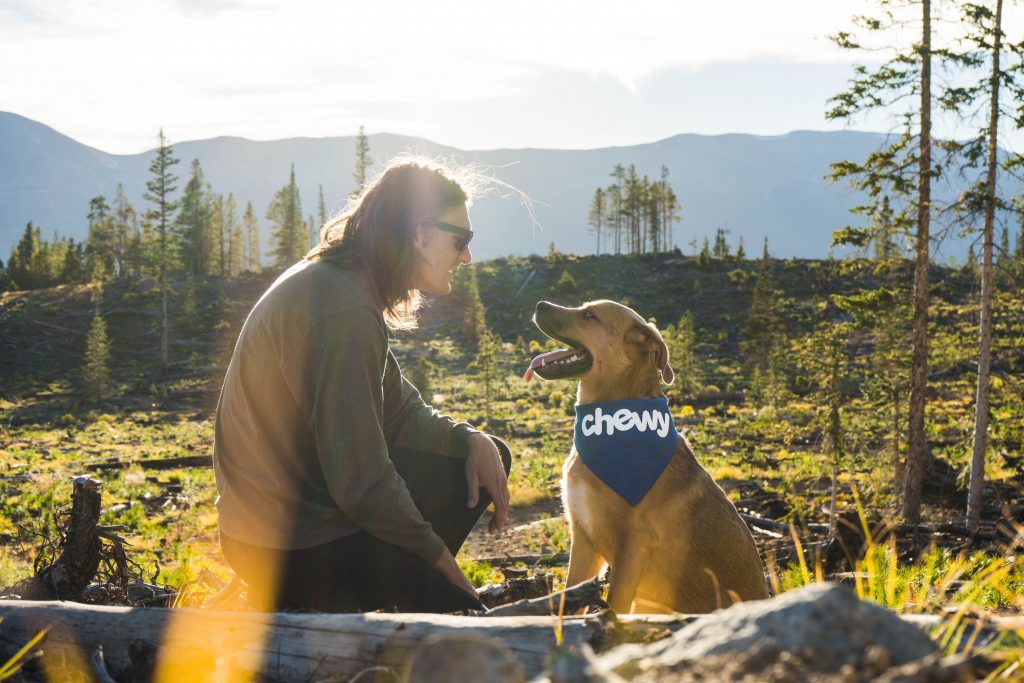 Dog food should meet two requirements
It has to contain all the necessary nutrients

such as protein, carbohydrates, and fat — they are all essential, but they have to be kept in the right proportions, depending on your dog's needs and overall health condition. Then, a healthy dog also needs the proper amount of minerals and vitamins. And they should be able to get all that with their food.

Dog food preparation should be 100% hygienic, free from harmful bacteria or bacterial spores

. You would also like your Fido's food to be free from dangerous chemicals and prepared with only premium, responsibly sourced ingredients. That's why it's so important to know the brand you're choosing; you have to be sure you can trust them.
Then, you need to decide which type of dog food you want to feed your dog. The most popular and frequently chosen are dry dog food and wet dog food. There is no one right answer as to which type is the best for all dogs, as it all depends on your Fido's individual needs and preference. You should always consult with a veterinarian to keep your pet on the right diet.
In this article, we will cover the quite broad topic of best wet dog foods. You will have a chance to read reviews of some of the best products available, to know how this type of food is different from the others, what are its benefits, and when it is recommended.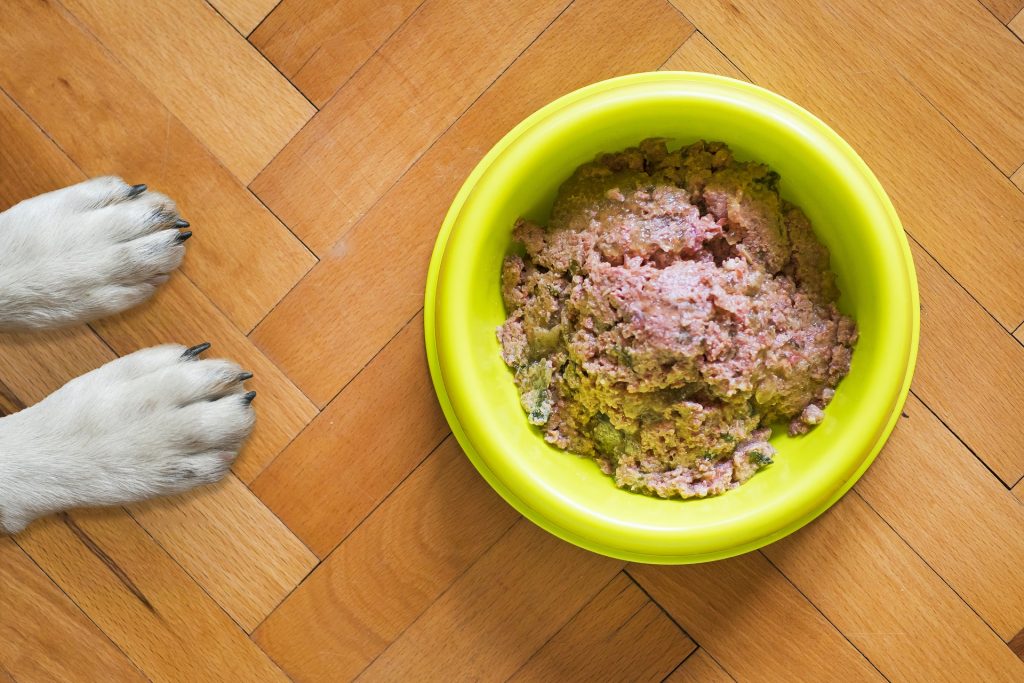 OUR WET DOG FOOD REVIEWS
To make the whole process of researching and choosing a bit easier for you and other dog parents, we have gathered a group of veterinary experts and pet lovers to prepare a list of the best wet dog food available on the market right now. Of course, this list is not exhaustive, and you can find different products that will be decent and worth buying, but it will give you an idea about what you should look for to find the most suitable option for your beloved pet.
1. Royal Canin Veterinary Diet Gastrointestinal Low Fat Canned Dog Food
If your dog struggles with sensitive digestion, this Royal Canin Veterinary Diet Gastrointestinal Low Fat Canned Dog Food may be the answer to all your worries. It's an easy-digestible but highly-palatable low-fat formula that won't upset sensitive tummies. What's more, it tastes great and can provide your Fido with all the nutrients necessary for dogs to thrive, keep them strong, happy, and active. With this canned wet food, you can be sure that your dog won't suffer from stomach problems and will be eager to play.
This Blue Buffalo Homestyle recipe is based only on the finest ingredients carefully chosen by pet experts to provide adult dogs of all sizes with wholesome nutrition. It's both delicious and incredibly healthy, containing high-quality real chicken, garden fruits and vegetables, enriched with natural vitamins and minerals, also made with no by-products, corn, wheat, soy or artificial ingredients. It will fulfill the needs of even the most energized pup.
This time, experts from Hill's Prescription Diet provide complete and well-balanced nutrition for all adult dogs suffering from digestive issues. Whether your dog struggles with digesting fats, protein, the lack of digestive enzymes, diarrhea, or vomiting, you can be sure that this food will help you bring them some relief. The healthy digestion system is important not only because of tummy aches, but also for building and repairing tissues, obtaining energy, and staying in good shape in general.
Digestive Care Canned Dog Food
Your dog's digestive system can suffer from many different issues, and their causes may differ, but the result will always be similar: upset tummy, pain, and discomfort. This Hill's Prescription Diet Digestive Care formula was carefully designed to help all adult dogs struggling with stomach problems. It contains all the necessary nutrients to keep your Fido energized and happy. This stew-style canned food is easily-digestible and delicious, so you don't have to worry that your dog won't eat it. It can also help dogs recovering from gastrointestinal problems or routine surgeries.
Hill's Prescription Diet i/d Digestive Care with Turkey is a new, improved formula that helps dogs with digestive problems. This pate-style canned food supports the recovery of dogs with dietary indiscretion, food allergies, intolerances, and sensitivities, the lack of digestive enzymes, diarrhea, vomiting, gastrointestinal upsets, or those after surgeries. It's appropriate for grown-ups and growing puppies of all breeds and sizes, as long as your veterinarian has authorized it.
If you're looking for ways to provide your pup with a well-balanced and wholesome diet, you don't need to look anymore. These pate trays are not only incredibly tasty but also packed with all the necessary nutrients for your dog to be the happiest pup in the world. Suitable for dogs of all sizes and breeds, enriched with minerals and vitamins, it can be served as a whole meal or a delicious dry food topper. There's no need to worry about what's inside, because Cesar cares about the ingredients, choosing only those of premium quality and responsibly sourced.
Pedigree Chopped Ground Dinner Combo With Chicken, Beef, and Liver is the excellent choice to provide your dog with everything canines need to thrive, and to make every meal delicious and exciting. It's made with ground texture, making it both tasty and convenient, as well as easy to eat, but this is not where the advantages of this food end. The recipe was carefully prepared to provide dogs of all breeds and sizes with complete nutrition while also being highly digestible.
This Pedigree Choice Cuts in Gravy Steak and Vegetable Flavor recipe was formulated to give your dog something incredibly delicious, as well as to assure you that you give your Fido what's best and necessary for dogs to grow happy and healthy. It's highly digestible and complete nutrition proudly made in the USA, carefully prepared by Pedigree experts. You can serve it alone to provide your furry best friend with a complete meal or mix it with the dry kibble for better taste and nutritional boost.
Give your pup something tasty and nutritious with this variety pack of dog food trays. This time, Cesar formulated a Classic Loaf in Sauce Beef Recipe, Filet Mignon, Grilled Chicken, and Porterhouse Steak to make your dog's mouth water, while also providing them with all the essential vitamins and minerals. You can serve it as it is or mix it with dry kibble to be sure you keep your pup healthy, well-nourished, and full of energy. It's wholesome and well-balanced nutrition for even the fussiest eaters.
No matter the size or the breed, this American Journey Stews provide all adult dogs with the necessary nutrients while also conquering their hearts with an excellent taste. Poultry and Beef Variety Pack of Grain-free Canned Dog Food is a wholesome nutrient for all the dogs that want to discover the world and stay energized. High-quality protein support strong and lean muscles, amino acids and omega fatty acids help to maintain a healthy and shiny coat and skin, while also providing a much-needed nutritional boost for the immune system.
These 36 trays of 6 delicious flavors will make your dog fall in love with the taste, while also delivering everything a canine needs to have the strength and be in the mood for adventures. Cesar's experts formulated this Steak Lovers Variety Pack Dog Food recipes with real beef as the first ingredient, enhanced with vitamins and minerals necessary for balanced and complete food. The great taste will satisfy all the picky eaters, whether you serve these trays as wholesome meals or mix them with dry food for a nutritional and tasteful boost.
Once again, Hill's provides dog parents and their best friends with a wholesome and nutritious prescription diet that's both delicious and easily digestible. Hill's nutrition experts and veterinarians formulated this recipe with the best ingredients and no artificial additives to make it suitable for pups with sensitive stomachs, especially those sensitive to fats. It's a prescription diet that requires a veterinary authorization that can make every dog energized and happy despite their digestive issues.
Choose Purina ONE SmartBlend True Instinct Classic Ground Grain-Free Variety Pack to make your dog wait in excitement for every meal. This variety pack contains complete and highly-palatable meals for adult dogs of all sizes and preferences. Purina experts made sure that by buying this canned dog food, you will provide your four-legged friend with everything necessary to grow happily. With real chicken or turkey as the first ingredient and meaty formulas enriched with venison and duck, you can be positive that your Fido gets all the protein, minerals, and vitamins to live a long and satisfying life.
If you have a pup who loves to eat but has any troubles related to it, this prescription diet formulated by Hill's veterinary experts is the answer to your problems. It can help all the dogs with digestive, weight, glucose, and urinary management without sacrificing the taste of food, but it needs to be authorized by a veterinarian. This recipe was specially designed to provide all the necessary nutrients, excellent taste with only the minimum amounts of fats and calories. It supports healthy digestion, metabolism, and a healthy urinary tract while also providing a very much-needed immunity boost.
Treat your dog with this Blue Buffalo Homestyle Recipe Beef Dinner with Garden Vegetables and Sweet Potatoes to make sure that you provide your furry best friend with amazingly tasty and nutrient-dense food daily. You can serve it on its own or mix it with dry kibble to make sure you give your Fido only the best ingredients, all the essential nutrients, and 100% safe meals. High-quality protein, natural vitamins, and minerals will keep every canine full of energy to play, run around, and stay happy.
CONCLUSION
A lot of different factors were taken into consideration while preparing this list; we wanted the products to be absolutely the best when it comes to their nutritional values and manufacturing processes. Of course, these aren't the only good products in the dog market, but we hope they can give you some inspiration. Now that you know what to look for in dog foods, you can become a dog expert of your own, maybe with a little help from a veterinarian that should always be consulted. Remember to always aim for the best, because that's exactly what your furry friend deserves.
THE BUYER'S GUIDE
Whatever questions or doubts you may have about wet dog food, someone has probably already asked them, and here, you will find the answers. Our team of experts provided all the information you need to find the most suitable, high-quality nutrition for your dog by covering the topic of the best wet dog food and answering the most frequently asked questions online.
What is wet dog food?
These products are the highest in the water among dog foods, which also makes them the softest. They are, therefore, perfect for dogs who have any teeth issues or other conditions that make it more difficult for them to chew. Thanks to that, they are also more intense in flavors; that's why picky eaters love them. People use wet dog food products as whole meals or as toppers for dry kibble to make it more delicious, hydrating, and nutritious.
What are the benefits of wet dog food?
For some reason, many people believe that dry dog food is much healthier, especially when it comes to weight management; well, it's simply not true. Wet dog food isn't a lesser evil that you have to pick when your dog is a fussy eater. Yes, it is more delicious, intense, and aromatic; even when used as a topping, it can enhance the taste of dry kibble; but it also has a long list of other benefits.
Wet dog food is a great way to help your dog stay hydrated. Of course, it's essential to provide them unlimited access to fresh water, but many dogs, whenever they're thirsty, they think they are actually hungry, so they eat. Therefore, it may be a good idea to incorporate more moisture into their meals. Keeping your dog hydrated will help you keep them healthy by putting less stress on their kidneys and urinary tract. It's especially helpful in the case of diabetes, which very often leads to kidney malfunction in dogs.
As we have already mentioned before, wet dog food is much softer; hence, it's easier to chew. It's the perfect choice for dogs who have dental issues, missing teeth, misaligned jaws, or simply smaller mouths. It may also be a better option for older dogs whose teeth are not what they used to, but also, for those whose smell has weakened or who lost their appetite, as wet foods are incredibly aromatic.
Wet dog food can also help you and your dog with weight management if your Fido happens to be overweight or greedy. Because of the moisture that the food contains, your dog gets full quicker, so they eat less without losing any nutrients. It can also be helpful in the case of older dogs who don't move around as much as canines in their prime.
What to look for and what to avoid when choosing wet dog food?
The wide choice of products is great because you can be sure that you will undoubtedly find something perfect for your dog, but it can be hard to find food that will indeed be of high quality. To be absolutely sure that you're feeding your dog only premium quality ingredients, you need to learn how to read labels and ingredients lists, and how to tell legit good-quality products from misleading advertisement. Our specialists are here to help you become an expert yourself. Here, we will list several ingredients that you should bear in mind while shopping for the best wet dog food for your furry friend; some of them are very much wanted, while others should be avoided at all costs.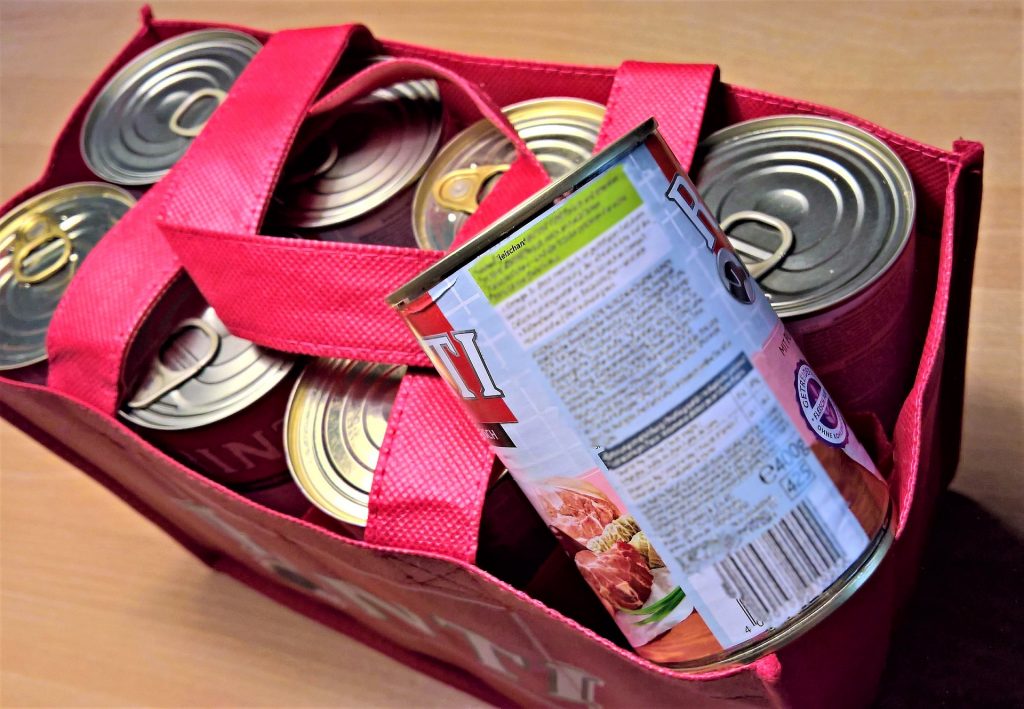 WHAT YOU WANT:
A specified source of meat as the first ingredient. The order of components on the list indicates how much of each of them is included. Since dogs are carnivores, they need a lot of protein and other nutrients that can be found in meat, so it should be high in the list, ideally the first.
A specified source of animal protein or fat. Look for name species, especially when it comes to organs and body parts. They can be beneficial and nutritious as long as they are named. If they aren't, there's a big chance that these are by-products.
Whole grains, vegetables, and fruits for essential vitamins and minerals.
The complete and well-balanced label that is granted by AAFCO. Only then you can be sure that with each meal, you provide your dog with all the essential nutrients for them to thrive.
WHAT YOU DON'T WANT:
Any by-products, whether meat or vegetables. It isn't always possible to find a product that will be 100% by-products-free but aim for as little as possible.
Grain fillers, or very little of them. Cheap products tend to include way too much of a filling, which can be hard on your dog's stomach. Grains are rich in carbs, and your dog doesn't need a lot of them. Also, very often, they are the cause of food allergies, so should definitely be avoided if your Fido struggles with a sensitive stomach.
Chemicals, artificial preservatives, colors, flavors, GMO-ingredients. Wet dog foods are cooked foods, so it's not that hard to find products that would be full of preservatives that prolong their shelf-life. The point is to find food with natural preservatives, and as little of them as possible.
Sweeteners (or very little). Especially sugar should be avoided, as a dog can be a sweet tooth just like a human, but canines' digestive system doesn't do well with sugar.
What to consider when buying dog food?
Every dog is different, and the right type of dog food for each one may depend on many things. Only because your Fido is a senior, it doesn't mean all dog foods for seniors will be suitable — and so on. Of course, the final word before making a decision should be that of a veterinarian; you shouldn't ever choose and change your dog's food without a consultation with an expert. But before you schedule a meeting with a vet, you need to consider several factors to be as prepared as possible. After all, you're the one who knows your dog best.
So what to consider when choosing dog food for your furry best friend?
Your dog's age. There are foods adjusted for growing and developing puppies, for adults in their prime, and for less active and more prone to sicknesses seniors. Whenever you feel like your dog enters the next life stage, consult with a veterinary specialist who will confirm whether you should switch. Each dog is different, especially since there are various breeds and sizes, and a 1-year-old German shepherd may have totally different nutritional needs than a 1-year-old Chihuahua. For example, regular puppies require more protein and calories in their diets because they are still growing, and very often, they are more active. Then, when a puppy becomes an adult, the calories need to go lower, as it can lead to weight gain. After that, seniors may need more help to keep their urinary system working, and to fight various sicknesses of the old age; they are also significantly less active.
Your dog's size. It's probably not surprising that Yorkies and English Mastiffs have entirely different needs. Each dog needs to have all of their nutritional requirements met in order to grow and stay strong, healthy, and happy. For example, smaller dogs have a faster metabolism. Therefore, they need more fatty nutrients than others. When they're younger, they are much more active, so they need food that's high in calories and lots of water. Larger dogs, on the other hand, require more nutrient-dense food to thrive, and larger amounts of it without risking putting on weight.
Your dog's breed. It's crucial because some breeds are more prone to some diseases than others. Pugs tend to have eye problems, dachshunds can struggle with back issues, while bulldogs are more likely to suffer from respiratory diseases, etc. It's vital to observe if your dog experiences any problems related to their breed.
Your dog's overall condition. Of course, sicknesses are to be diagnosed by a professional, but it's you who will know if your dog has trouble breathing after running, or if grains upset their little tummy. Just like with children who can't articulate their needs and struggles, you need to keep an eye on your dog to notice any abnormalities and be able to help.
Your dog's preferences. As simple as that. Some dogs may not like beef or broccoli, and there's nothing you can do about it, even if it's the most nutritious ingredient in the world. There's no point in wasting money on something they will be fussy about.
Wet dog food feeding tips
Because of all the moisture, wet dog food can get a little bit messier than dry kibble, especially if your dog enthusiastically enjoys it. Therefore, it may be a good and practical idea to put a washable or disposable mat under the bowls, so that the moist and the food doesn't ruin your floor, making it impossible for you to clean.
Once you have opened wet food, don't leave it out for longer than 30 minutes. After that time, keep it in the refrigerator and use it in the next several days, or it will go bad. Store it in a can or a container that can be closed, so that it doesn't lose its aromas and taste.
When it comes to mixing, proportions, the quantity of food you feed your dog daily, these are decisions that should be taken by a veterinarian who knows your dog's overall health condition and individual needs. You should never switch your dog's food on your own, nor should you make any changes in their diet without a consultation.
Wet dog food vs. dry dog food
Now that you know all about best wet dog food, it's time to compare it with the other common food option, dry dog food.
Dry dog food is the most popular choice among pet parents, mostly because it's also the most convenient and cost-effective. You can take kibble when you go traveling, you can store it for longer, and it doesn't spoil if you leave it out. It's not that soft, so it may help maintain strong and healthy teeth (if your pup has them to begin with), and it doesn't get as messy as wet food. It's also more energy-dense, but it means that it's higher in protein, carbs, and fat, which may not be the best idea if your dog is not very active or has some health conditions. A lower price may be an advantage, but it also means that there's a stronger possibility of buying low-quality food.
Both wet and dry dog foods have their advantages and disadvantages. What choice you make should depend on a thorough consultation with a veterinary expert, as well as based on observations. The food should not only contain all the necessary nutritional values, but it should also be highly palatable. You want your pup happy, right?
FAQ
Can I mix wet dog food and dry dog food?
Many people find it too hard to decide whether they want the wet or dry food for their dogs, others wonder if it wouldn't be more beneficial for dogs' health and taste buds, so they begin to consider: is it really necessary to choose? Isn't it possible to mix it?
Well, you will be glad to hear that it is possible, but, yet again, it's not as simple as it sounds.
First, as always, you will need to consult with your veterinarian to know what's best for your dog and make sure you will keep providing them with all the necessary nutrients.
Then, you will have to control the portions for each meal. When you're mixing foods, it's easy to give your dog too little or too much, and both can be harmful. It isn't as simple as substituting half of the wet food with the same amount of dry food, or the other way around; these two types differ in amounts of calories, protein, fats, etc., so it's essential to calculate it right. Packets should contain that information on the label, but you can always ask an expert.
Also, it's important to make the change gradually, just like any other change in your dog's diet. Otherwise, you risk upsetting their stomach, which may lead to sensitivities. It's best to start by adding a very small amount of new food to the old food, and then, step by step, change the proportions, while observing how your dog reacts to these changes.
It's good to remember that mixing foods doesn't mean that you have to put them in the same bowl and use the wet food as a topping. You don't even need to serve them at the same time. You can serve foods in turn, so that your dog doesn't get bored.
Last but not least, you have to remember to provide your dog with constant access to drinking water. Some dogs like to put their dirty paws in their bowls of water, so you have to keep an eye on it and make sure it's clean at all times. It's true that wet food can help you keep your Fido hydrated, but they will still need to drink. Don't put it out in the sun, or it will get hot, and be sure to have more than one bowl of water in your house in case one gets tipped over, especially if you're not there for the day.
How often should I feed my dog?
In general, dogs should be fed twice a day. However, once again, it depends on what kind of diet your dog's on, what are their individual needs, and what is recommended by a veterinarian. Breed, size, age, and energy levels are among the most important factors as to how much your furry friend should eat and how often.
Usually, you will find recommendations on the food's label. They always give you an optimal amount of food that should be served to provide your dog with all the necessary nutrients. However, there are health conditions and dietary issues that will require you to feed your dog more often with smaller amounts of food.
Always talk to a veterinarian before introducing any changes.
How long does wet dog food last if it's not opened?
Unopened wet dog food is good to use as long as the "best by" date says; after that, it should be thrown out. To make sure that it doesn't go bad before that time, store it in a cool and dry environment; the optimal temperature is between 50°F (10°C) and 100°F (38°C). It will allow food to maintain all of its original nutritional values, minerals, vitamins, etc.; also, oxidation of fats leads to rancidity.
How long can wet food remain in a bowl?
If you gave the wet food to your dog and it hasn't been eaten, you still need to empty the bowl within around four hours after serving, especially if the temperature is above 50°F (10°C). Remember that four hours is an absolute maximum; it's best to have the bowl emptied after half an hour after serving when your dog has already eaten as much as they needed. You don't want any bacteria or mold developing in your Fido's food.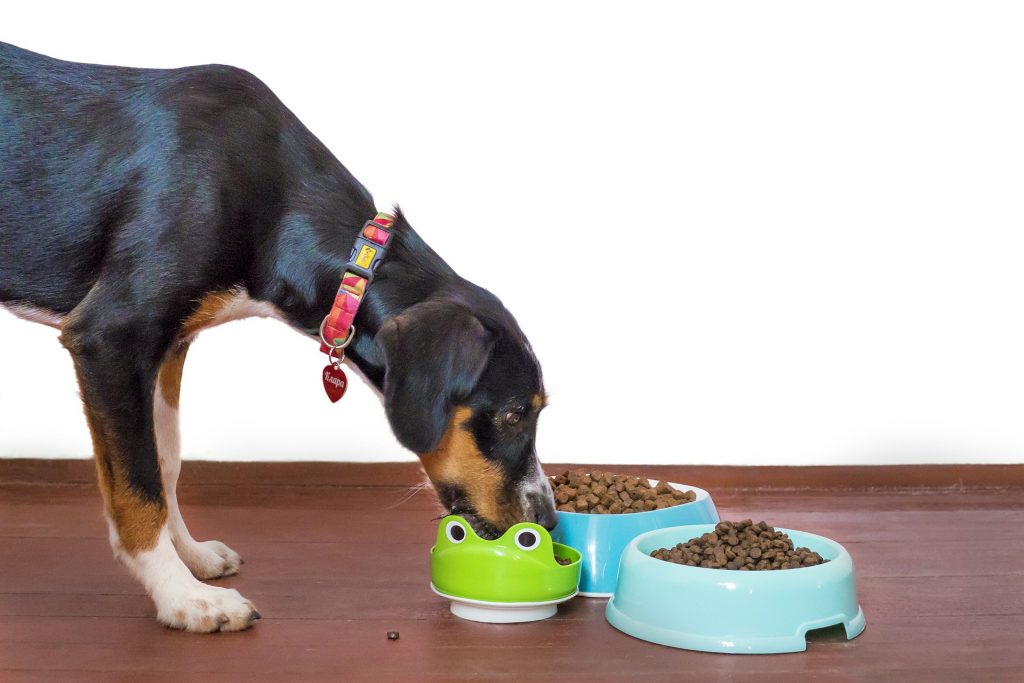 How long does wet dog food last once it's open?
Once wet dog food is open, it has to be stored in the fridge; only then will it maintain moisture, flavors, and aromas by minimizing exposure to the fresh air and reducing passing down the aromas to other foods. It's best to use a plastic pet food lid that fits the can; plastic wrap will also do if you don't have a special cover.
Open wet dog food should be stored at the temperature of 40-45°F (under 10°C) for a maximum of 5-7 days (ideally 2-3). After that, it needs to be thrown out to avoid food poisoning. Write the date of opening on the can or the lid to make sure you know how long it has been open.
Can canned dog food be frozen in the freezer?
It is not recommended to freeze canned dog food, as it can change the texture and taste of the food. However, if you have no other choice, you can put it into special freezer bags or storage containers and freeze it. Frozen wet food can be stored in a freezer for four to six months.