Top 10 Dog Food Brands Recommended by Veterinarians in 2020
Dogs, like humans and all other animals, need good nutrition consisting of right proportions of a balanced diet. However, canines are a little bit different. Certain breeds suffer from food allergies or sensitive stomachs thus consumption of such foods could trigger serious reactions that could even threaten the life of the pet. Furthermore, different breeds require different food components based on their growth characteristics. For instance, larger breeds such as Great Dane or Mastiff require energy-rich and body building meals.
These and many other factors play major roles in choosing the best dog meal for your Fido. The same factors make it extremely difficult for most masters to make the correct choice. Therefore, they end up spending a lot of money in vet consultation. Well, we consulted a veterinary officer who understands what pet lovers, especially new canine owners, go through in choosing the best dog food. Therefore, we have put together helpful information on top ten best products currently on the market.
One thing you must understand is that each canine has special nutritional needs. It is vital that you consult your veterinarian before making that choice. This way, you will understand the specific needs of your dog so that you can tailor their food to those specific needs. For the purposes of this article, we have created an arbitrary list of the top 10 vet recommended meals that are good enough for a large majority of canines.
We believe you are familiar with Top Dog Tips. They have done a complete breakdown of the pet food market and narrowed down to what they call the best dog food brand that is holistic, completely natural and human grade. I respectfully disagree with their number one choice – the Honest Kitchen. Well, I too have it on my list but it could not be the best because of its price. It is quite expensive and therefore out of reach of many pet owners.
The Selection Criteria for the Best Dog Food Brand
In order to help you understand the reasons for choosing a particular dog food brand, I have used my knowledge, skills, and experience as a veterinarian to argue my points out. Before discussing the top picks, it is important for us to learn some of the variables that will influence your choice.
1. The dog breed
The most important variable to help you in your choice is the dog breed. There are tens of canine breeds and yours could be any one of them. For instance, there are large, medium size and small breeds. Obviously, each of these breeds has specific nutritional requirements because of their characteristics. You have to understand your Fido to know his nutritional requirements.
2. The age of your dog
Puppies have underdeveloped gastrointestinal systems and they require special dog food brands specifically formulated to help in growth and development. Very young puppies say a month old puppy may require different meals than a 5-month-old puppy. Adult canines also differ in their nutritional requirements based on their level of activity, weight, skin and coat condition among others. In summary, there are special products for a puppy, adult and senior/mature life stages based on American Association of Feed Control Officials (AAFCO) standards and recommendations.
3. The health status and medical history
As I mentioned in the introductory statement, certain dogs feature food allergies and/or stomach sensitivities. Certain ingredients in food such as corn or wheat may trigger these problems. I can tell you the good news, that certain brands are specifically designed for dogs with allergy or stomach sensitivity. However, you have to be careful while making the choice because some brands make false claims just to get their products to sell.
4. FDA recommendations
The US Food and Drug Administration (FDA) regulates not only human food and drugs but also that of animals, both livestock, and pets. When looking for the best meal for your Fido, you need to take into account the recommendations of the FDA alongside those of the AAFCO. You can read product labels to see if the product is FDA approved and AAFCO compliant.
5. The reputation of the dog food company
Remember the 2007 melamine pet food recall and recent Salmonella contamination scares; they affected even some of the biggest brands. This may make it difficult for know which brand to trust as almost all popular brands had to contend with bacterial infection at some point. Going with the so-called freshly prepared diet or boutique raw diet is not helpful either.
It is difficult to find non-offenders when it comes to dog food bacterial contamination. So, some pet owners choose to narrow down and to contend to brands that have been associated with less offence. That is not good enough. The top commercial dog brands I have listed in this article are highly reputable and therefore you can expect to find safe and healthy meal from them.
The Top Ten of Vet Recommended Dog Food Brands
The following are the most delicious, nutritious, balanced and palatable vet recommended dog food brands to check out:
1. Hill Science Diet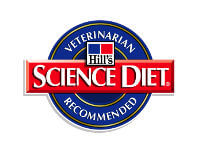 The first dog food brand in my review is the Hills Science Diet. Products from this premium canine food brand are specifically designed to meet the specific nutritional needs of your friend. In fact, the company's mission is to help enrich and lengthen the special relationship between people and their pets, a job they are doing very well.
The safety standards of Hill Science Diet are modelled after human food manufacturers. Depending on your needs, the company offers you different versions of pet meals including "Prescription diet dog food", "Science diet dog food" and an "Ideal balance dog food". To underscore the reputation Hill, the company has been a forerunner in quality control and AAFCO nutritional standards since the 1930's.
Since the melamine scare of 2007, Hill Science Diet has been sourcing its raw ingredients from North America only and manufacturers all its products in the United States. For this reason and more, you can be certain that your pet is in the right hands.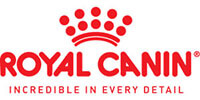 Royal Canin is a global dealer when it comes to cat and dog food. Compared to Hill Science Diet, Royal Canin is as good in terms of nutrition and quality. The company formulates specific feeds for specific breeds, which can be extremely helpful. Besides, meals are tailor-made for the specific nutritional needs of the canine.
For instance, foods for puppies are available for growth and development while for adults you can find meals for preventing weight gain, for stomach sensitivity and or food allergies. Furthermore, the brand offers its customers with more information to help them in caring for their favourite companions. Royal Canin is perhaps the most widely distributed canine brand in the world.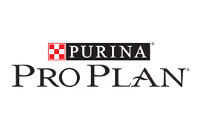 Purina ProPlan is a trusted brand when it comes to the pet food. The company offers guaranteed nutrition for you if you are looking for specialized and great tasting food for your dog. Brand develops its products through research with over 400 scientists including veterinarians, nutritionists, and behaviourists. They way, they are capable of delivering high-quality and advanced canine nutrition year after year.
Purina has been active in research for over 8 decades giving the North American company a reputation that most other companies only dream of. Purina's more premium line of products is favored by veterinarians and dogs alike. The company has enjoyed a lot of publicity lately due to their continuous innovation and their drive to satisfy the majority of their customers.

Orijen is the dog food brand to look for if you are looking for human-grade food traceability. The company is native to Canada and sources its ingredients from Canada only. I especially love the honesty of Orijen. For instance, the company publishes on their website the exact province where the meats, the fish, fruits vegetables are sourced from. I believe they do this to compensate for the loyalty of their customers.
All Orijen dog meals meet AAFCO standards and Fido taste test. The company loves to research and that is perhaps the reason why it is so successful. Orijen offers many pet food options that can provide the best nutrition for your best friend. Besides, products come in different packages to help you buy only what your pocket can manage.
5. Wellness Natural Food for Dogs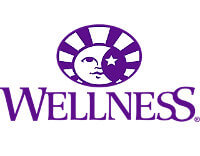 Wellness Natural Food for Dogs is one of the most popular companies. I recommend this brand for you if you are a health nut that cares about finding affordable yet good quality commercial products. The company produces whole-food based nutrition with a good balance of omega 3 and omega 6 fatty acids as well as a good boost of antioxidants and probiotic for a healthier digestion.
Wellness brings together carefully sources natural ingredients. These ingredients are formulated to promote growth, maintenance, and provision for special needs. Besides, Wellness tailor makes meals for a healthy weight, for different ages, for food allergy and for sensitive stomach among others. It is amazing that this brand is one of the cheapest in the market.
6. Castor & Pollux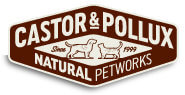 Castor & Pollux is credited for offering one of the only USDA Organic Brands of dog foods. You could easily pass "Caster & Pollux dog food" for a perfectly cooked and delicious human stew, because they resemble home-cooked stew type of meals, which is not only tasty for your pop but also appealing to yours. If it is palatable for you, how much delicious could it be for your whuffer?
This is one of the best dog food brands out there. I own a Pitbull and I can assure you my he loves it. Once served, my friend cannot help but salivate. I have also observed that Castor & Pollux is safe, hypoallergic and generally more nutritious for my dog than most other brands I have had the chance to use.
7. Iams / Eukanuba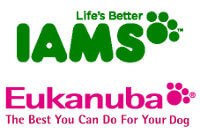 Similar to Royal Canin, the Iams/ Eukanuba offers a slew selection of diets for specific canine breeds including those with specific medical needs such as food allergy, sensitive skin or sensitive stomach. The good news is that their meals are extremely affordable yet nutritious and good in quality. For instance, if yours is a toy dog with skin sensitivity that needs small kibble, Iams/Eukanuba will have that specific product for you. The greatest benefit of choosing this brand is affordability. Iams/Eukanuba is one of the most cost-friendly product you will ever find on the market.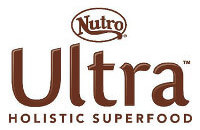 Nutro Ultra is a well-known premium dog food brand that provides a natural blend of ingredients for optimal canine nutrition. The brand offers pet owners a variety of formulations for both small and large breeds. Most of Nutro Ultra feeds are grain-free but it also understands that dogs need grains for optimal health. Therefore, the company also makes natural meals with grains that are less likely to cause skin allergies such as brown rice or whole-grain oats. These features make Nutro Ultra a common vet recommended food.
9. The Honest Kitchen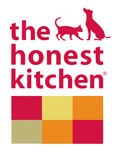 The Honest Kitchen dog food is the top choice of many veterinarians and pet owners interested in whole human-grade dog food but is not keen to cook a balanced diet for their pups. This brand offers balanced, freeze-dried meal that makes it easy and quick to cook. Their best offerings include low allergen fish and duck as well as whole grains such as quinoa. The company is on an exponential growth ostensibly because of the quality and nutrition of the meals they prepare. The only drawback is the high cost of their products.

The last but not least top dog food brand for you to check out is the Natural Balance. It is one of the more affordable natural canine diets containing balanced nutrition with a boost of health-packed omega-3 fatty acids. This products may not be strictly hypoallergenic; it can still benefit many canines with food allergies due to its novel carbs and protein recipes such as venison and sweet potato or salmon and potato. Your friend will do well even without prescription diets.
Conclusion
This descriptive list of top 10 best vet recommended dog foods may not be as comprehensive but I believe it has given a head start if you have been looking for the best diet to put your pet on. No matter the choice you make, just ensure you seek the opinion of a qualified, licensed and experienced veterinary officer before buying anything. If you notice any unusual behavior or reaction on your canine while on any diet, please seize the earliest opportunity to consult your veterinary officer.