This post contains affiliate links, and I will be compensated if you make a purchase after clicking on my links.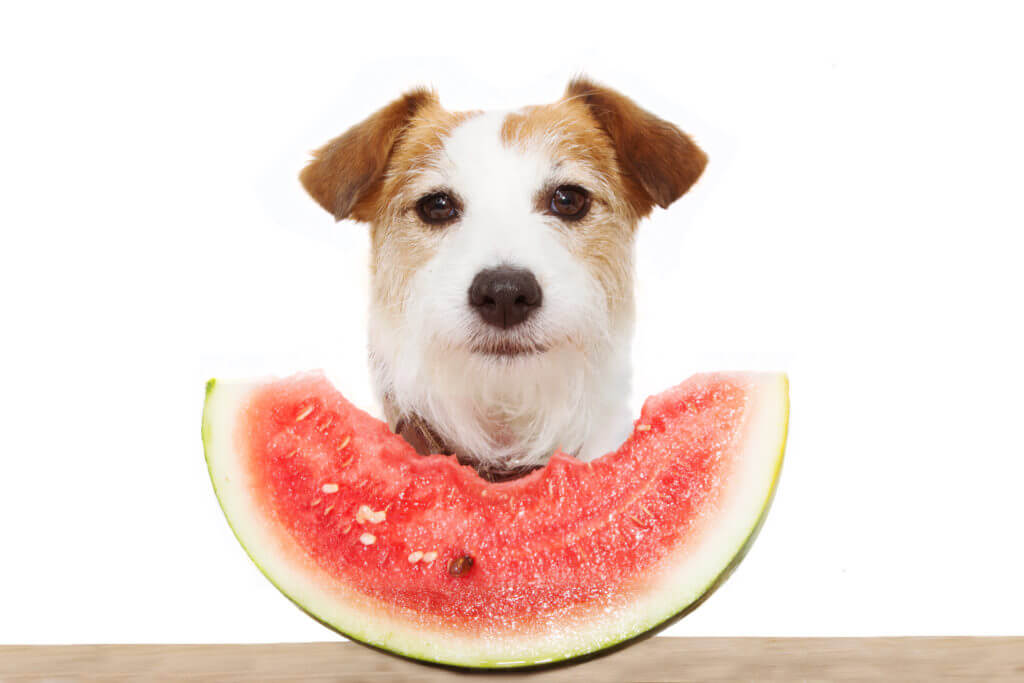 Dogs love treats just like people love sweets. No wonder our pets are extremely happy to see their favorite treats! There are many different options to consider. Firstly, you can buy commercial and ready to eat treats in the pet shop. For your dog, it is a reward for good behavior, a bonus and something special. However, if you prefer to feed your dog with homemade food, and you would like to enrich his diet with fresh and healthy ingredients, we are here to help you! Check out our proposition of 8 treats and make your dog happier and healthier.
1. Apples
Those fruits are perfect for everyday dog's diet. Crispy and sweet apple is a great source of vitamin C and K, and calcium. Also, it is full of dietary fiber, pectin, which helps to improve the digestion process and move through the digestive tract. Apples also refresh the dog's breath, help to clean the teeth and they are an amazing antioxidant. Remember to remove all seeds from an apple before giving it to your dog. Also, at first give your dog a small amount of this fruit and observe his stomach reaction. Make sure that he is not allergic to apples.
2. Sardines
In general, fish is a unique source of omega-3 fatty acids which are indispensable for the good condition of the brain, skin, and heart. Those fatty acids help to improve the fur look making it soft and shiny. Also, sardines are full of essential minerals and vitamins, for example, calcium, vitamin B-12, and coenzyme Q-10. What is more, if you would like to add more protein to your dog's diet, sardines are also a great choice. You can mix the fish with the main meal or serve it as a snack and a special treat. Freeze sardines to make them more crunchy.

3. Pumpkin
Pumpkin is a sweet and very tasty treat. It is full of zinc, iron, potassium, vitamin A. Also, it is rich in beta-carotene which boosts the immune system of your dog. The well-functioning immune system is extremely important for the dog to live long and to stay healthy and strong. We need to feed dogs with food which improves the strength of immunity. Also, if your dog needs to lose weight, the pumpkin will be perfect because it is low in calories and low in fat, but at the same time full of fiber. Serve cooked slices or make a puree which your dog will surely love!

4. Frozen banana slices
At first, try giving your dog a fresh banana. Make some puree and mix it with the dog's everyday food. If your dog will not be willing to eat it, you can freeze the slices and make it more crunchy in texture. Bananas are an excellent source of potassium, which supports blood pressure, muscle strength, and nervous system. This fruit is a source of powerful antioxidants which reduces the risk of heart disease. Use a fully ripened banana to get the maximum of the antioxidants. Low in fat and calories bananas may improve digestive health. However, it is high in sugar so be careful especially if your dog is overweight.
5. Peanut butter with banana
The peanut butter lovers will understand why the dogs also like it. Peanut butter is an excellent source of protein, vitamins B and E, and niacin. Make sure that you buy a sugar-free, salt-free, and artificial-free product. If you can, prepare the homemade peanut butter which is the healthiest choice. Mix it with mashed bananas and water and then freeze it. You can put it in a Kong and give your dog this special treat. If he suffers from diabetes or has sensitivity tummy, consults your veterinarian before serving the dog peanut butter.

6. Peanut butter with coconut oil
Coconut oil is a superfood and it improves the condition of the dog's skin and coat. You will immediately see the differences in the glossiness of the fur. It also reduces allergic reactions and itchy skin. Mix it with peanut butter and make a super tasty treat. Melt 1 cup of coconut oil and 1 cup of peanut butter until smooth. Pour it into trays and freeze. Store it in the refrigerator. Also, check out this amazing recipe for dog treats made with coconut oil and molasses.

7. Carrots
Similar to pumpkin, these orange vegetables are full of beta-carotene. Carrots are rich in vitamins A, C, and K, and minerals, for example, potassium and copper. Vitamin A supports the immune system, healthy teeth, and eyes. Vitamin C acts in the body as an antioxidant. Moreover, carrots contain fiber, pectin, which helps to digest properly and feeds the friendly bacteria in the gut. Serve it raw and crunchy or cook it and make a soft puree. A baby carrot is also a good choice. 
8. Cucumber
Cucumber slices are very crunchy and juicy and most dogs love them, especially in the summer. These low-calorie and low-fat veggies are full of liquid because cucumber consists of 96 percent of water, thus it is perfect hydration on a hot day. It also contains Vitamin K, C, potassium, manganese, and copper, and it can help your dog to lose weight. Always cut it into very small slices to prevent choking. If your dog has a sensitive stomach start with a small amount of cucumber.
Conclusion

Ready treats for dogs which you can buy in pet shops can be good and nutritional, nevertheless, it is hard to compare it with fresh vegetables and fruit. Your dog needs a diverse diet and no matter if you serve dry or wet food, enriching it with raw treats is always a good idea. If your dog is not a fruit-vegetable lover, besides the ingredients mentioned above, you can also treat him with frozen bones, raw chicken liver, or raw eggs.